Punch Like a Girl Classes, Muay Thai and Kickboxing
We offer Punch Like a Girl Muay Thai and Kickboxing classes as well as workshops. All lessons and workshops are taught by 2014 IFMA World Champion Kelsey Andries. To learn more about her click here.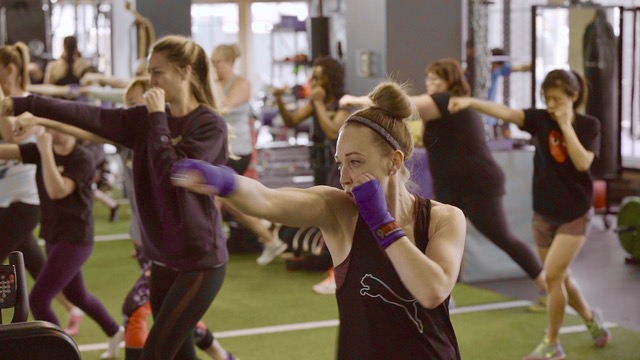 PUNCH LIKE A GIRL Classes
It's time to meet her. That's right. YOUR INNER BAD ASS. Punch Like a Girl is a class designed to not only introduce you to your inner bad ass, but also connect you to her. You will learn to let your her out in a safe, non judgemental and FUN environment.
Classes run Thursday 6:30-7:15pm (open level/ages) from Sept 19-November 21st for a total of 10 classes
There are 2 ways to join the class;
1) 10 classes block registration - $400 plus GST ($42/class) - You are registered for the entire block of 10 classes regardless of attendance.
2) Drop ins - $55 plus GST ($57.75/class) - you can come and go as you please!

Click HERE to register online.
It is strongly recommended students have their own boxing gloves and wraps. We carry Society Nine Boxing Gloves which are designed specifically for women.
*Not sure what class is best for you? Contact kelsey@attkfitness.ca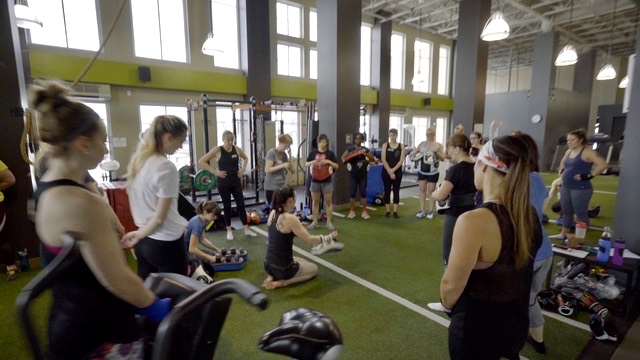 Punch Like a Girl Workshops
Want to host a birthday party, stagette or event for the awesome Women in your life?
We offer our Punch Like a Girl classes in a Workshop format. We provide all necessary equipment for the event and guarantee your friends will all leave with a smile on their face…and some sweat :)
Cost: $300/hour plus GST for groups of of up to 10. Additional fees apply to larger groups and travelling offsite.